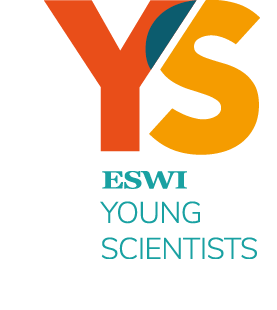 ESWI has always fostered Young Scientists in the past by organising training in influenza laboratory work and by sponsoring the 7 Orthomyxovirus Research Conferences, especially designed for young scientists. Today we honour them with two awards, a fund and dedicated time at the ESWI Conferences. 
In 2009 ESWI launched the Claude Hannoun prize for Best Body of Work and in 2020 the Award for Innovative vaccine research. The winners get to present their research in a dedicated session supporting young scientists at the ESWI Conferences. Young scientists will be assigned to co-chair the scientific sessions as well.
With the Young Scientist Fund we offer travel and participation grants to young scientists from all around the globe.
Young Scientist Ambassador
In 2017 Debby Van Riel won the Claude Hannoun prize for Best Body of Work. As from 2021 Debby is the ambassador for the young scientists network. She is an advocate in encouraging collaboration, both on a scientific research level, as at an inter personal level.
If you have any questions about ESWI's support to young scientists please contact [email protected].
Floris Hoffmann
Head of Early Career Scientists Programme, Belgium